Dr. Carol Viera's Biography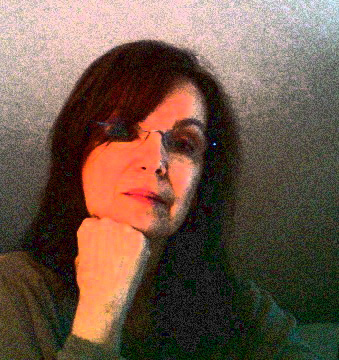 Carol Viera is a pioneering performing arts psychologist and coach, co-director of the Frequency Band and owner/creative director of Air-ev Productions. For over 30 years, Dr. Viera has worked almost exclusively with performing artists as well as lived herself inside the performing arts world. Her individually tailored approaches to practice, performance, auditions and other forms of musical expression, aim to inspire, elevate and empower each life's possibilities through updating, rewriting and rewiring their mental, emotional and physical understanding of and approaches to themselves, their art, their industry and their world. Dr. Viera's approach, decidedly "out of the box" yet based in evolving cutting-edge science, has helped hundreds of performing arts students and professionals, on all instruments and in various genres, discover and implement important changes to advance their art and their lives, whether these be in everyday practice and performance situations or in working through other critical challenges, such as physical injury and performance anxiety.

Born in Massachusetts, Dr. Viera was drawn to music at an early age, first soloing on voice at age six (as she emerged from a gift-wrapped laundry basket) and later, at age eight, on piano. Alongside her continuing musical pursuits, and driven by the desire to explore those often untapped regions of the mind and spirit that elevate artistic pursuit to true artistic expression, Dr. Viera further pursued training and research in cognitive psychology, neuropsychology, health psychology (lifestyle medicine/mind-body nutrition) and rehabilitation.

Dr. Viera holds degrees from the University of Massachusetts in Amherst (B.A. in psychology and art, magna cum laude, Phi Beta Kappa), Boston College (M.Ed. in rehabilitation, psychology) and the University of Illinois in Chicago (M.A., in psychology, clinical-developmental, clinical neuropsychology; Ph.D. in psychology, clinical-developmental, clinical neuropsychology), winning numerous awards for academic, clinical and research excellence. Dr. Viera continued studies in piano and voice privately (the latter primarily with Beatrice DoBelle of Boston Conservatory), music business at Berklee College of Music (most notably with George Howard), received graduate certification in mind-body nutrition from the Institute for the Psychology of Eating (world leader in its field) and completed coach training from MentorCoach (the international leader of coach training for mental health practitioners).

During her graduate and postdoctoral training, Dr. Viera's primary mentors included international leaders in the fields of imagery-based cognitive research and therapies (including T.X. Barber, Ph.D. and Joseph Cautela, Ph.D.) and mind-body medicine (Ted J Kapchuk, O.M.D.).

Dr. Viera is a member of the American Psychological Association, including Divisions of the Psychology or Aesthetics, Creativity and the Arts, Clinical Neuropsychology, and Media Psychology; the Performing Arts Medicine Association; and the International Coaching Federation.

Dr. Viera has taught at both Tanglewood Music Center and Longy School of Music and continues to offer live masterclasses, clinics and ensemble/class coachings throughout the country and abroad, among them at Boston Conservatory, Lamont School of Music at Denver University, Eastern Washington University and Governor's School for the Arts.

In addition to her solo work with individuals and groups (both face-to-face and via Skype or FaceTime), Dr. Viera often works jointly with her husband, Norman Bolter using a variety of media. Together they have authored several papers and booklets on music-making, including Methods of Effective Practice, It's Not All in the Air and Metronome Meditation, created several pedagogical videos and ongoingly conduct joint masterclasses in the USA and abroad, including in Iceland, Denmark, Germany and Wales. Further, Dr. Viera co-founded the Frequency Band with Mr. Bolter and, as owner/creative director of Air-ev Productions, oversees the publishing of Norman Bolter's compositions and produces recordings by Mr. Bolter and the Frequency Band. With Mr. Bolter, she also co-leads ongoing Frequency Band workshops and co-directs the Frequency Band performance ensemble.

Dr. Viera can be contacted for masterclasses or coaching at www.carolviera.com or through private message on her Facebook page.